NATIONAL ACCOUNTS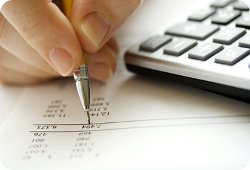 Environmental Products & Services of Vermont, Inc. (EPS) National Account Service Group (NASG) is a major part of the success of our Company. We offer "One Call is All" 24/7 service for our national clients.
EPS offers a single point of contact to access services.
The EPS service line is available 24/7 in all 50 States and Puerto Rico. Our client base includes major freight carriers, and some of the world's largest retail organizations. We offer a proven service approach that enhances efficiency, improves performance; and delivers successful results.
EPS values all of our clients and understands the unique challenges that our large-scale clients face every day concerning the ability to manage their environmental programs. EPS has a proven track record managing environmental programs on a national level. Our company has gone to great lengths in establishing and maintaining a dedicated National Accounts team that is staffed by qualified and experienced professionals.
National Account Program Contacts:
Joe Shearn
Director, Strategic Relations
Ph: 1-800-577-4557
Email: jshearn@epsofvermont.com
John Doerre
Director, National Accounts
40 Hamilton Ln
Glenmont, NY 12077
Ph: 518-465-4000
SERVICES
Client Specific Solutions


Single Point-of-Contact (24/7 Real Person)


Nationwide Service with Seamless Delivery


"One Call is All" Service


Proven Success


Ease of Service


Team Approach